THE BEST SCENARIO FOR SPECIAL MOMENTS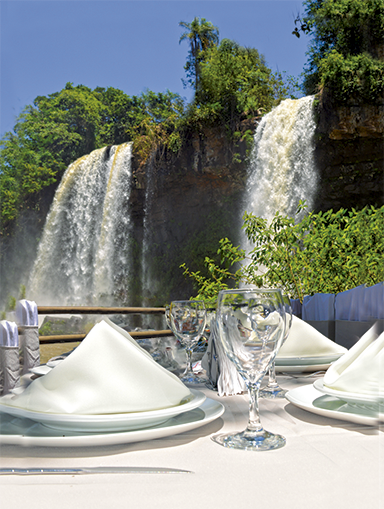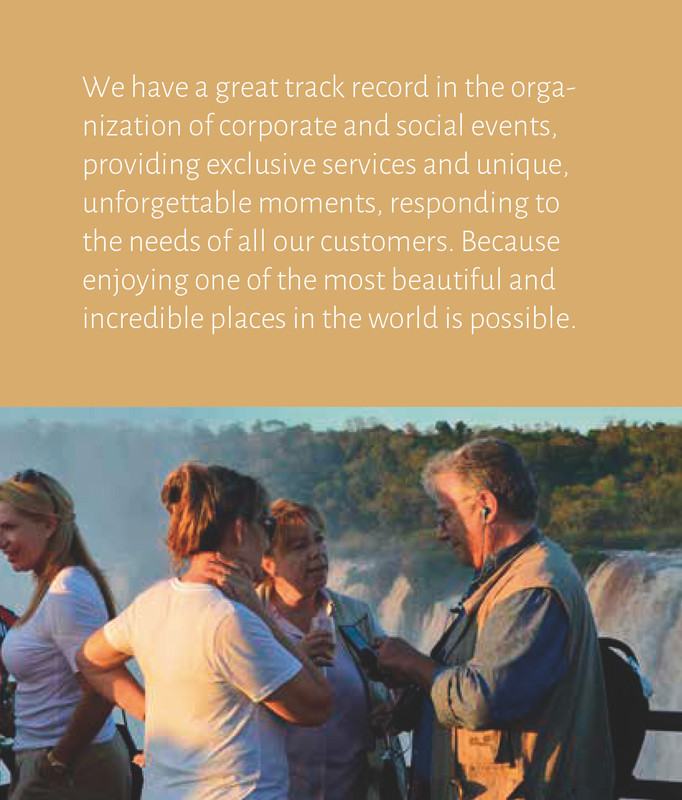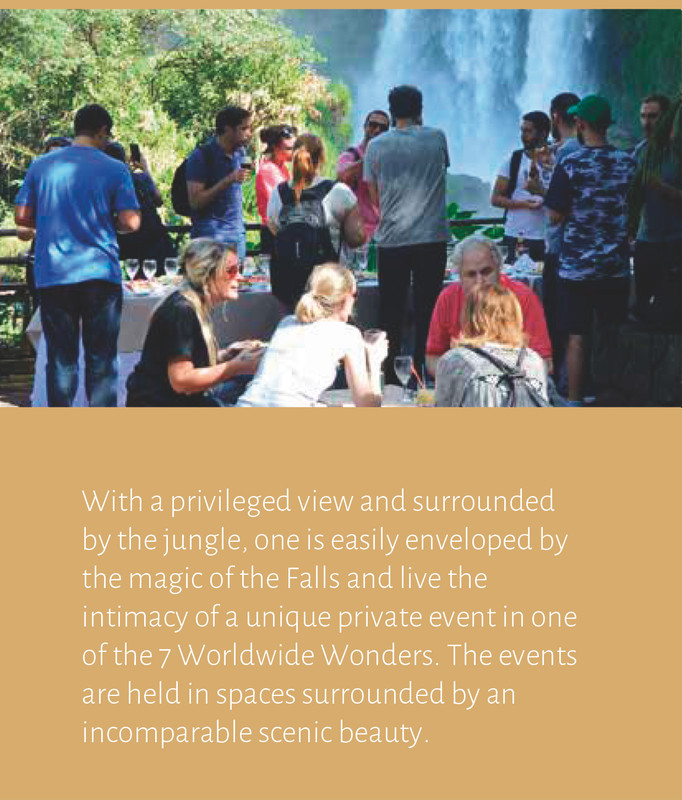 Iguazu Argentina has a great track record in the organization of corporate and social events. We have worked in the market for more than 15 years, providing exclusive services and unique and unforgettable moments responding to the demands of all our customers.
The events are held in spaces surrounded by incomparable scenic beauty and with total respect for the environment. And we must live up to the environment.
So that the product offered to your guests or clients is complete, you have the opportunity to hire the private train service that will allow you to gain valuable time of enjoyment and keep your group together at all times.
Some of the type of events we organize:
• Weddings
• Anniversaries and birthdays
• Regional food tastings
• Wine tastings
• Cocktails and celebrations
• Breaks
• Coffee breaks
• Year End parties
• Team building
Because enjoying one of the most beautiful and incredible places in the world is possible. With a privileged view and surrounded by the jungle, one can be enveloped by the magic of the falls and live the intimacy of a unique private event in one of the seven natural wonders.
Leave us your question and we will answer you as soon as possible