The Iguazu Falls: a fascinating and amazing place, unique in the world. Nature automatically generates the most intense emotions. Newspapers and other media from all over the world tell us about their experience in the Park: others say, others tell, others show and share their experience of the Iguazu Falls National Park for everyone´s delight ...
IN THE MOST UPDATED COLLECTION OF PLACES NOT TO BE MISSED IN 2020, THE TRAVEL BLOG PLACEPASS RANKS THE IGUAZU FALLS IN ARGENTINA AS NUMBER 1.
https://www.placepass.com/blog/ultimate-travel- bucket-list#IguazuFalls2
Did you know that in Misiones there is an ecological train that plunges into the jungle?
https://billiken.lat/interesante/sabias-que-en-misiones-hay-un-tren-ecologico-que-se-sumerge-en-la-selva/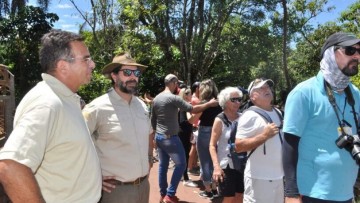 Puerto Iguazú, the favorite destination of Brazilians
https://misionescuatro.com/provinciales/puerto-iguazu-el-destino-predilecto-de-los-brasilenos/
"BREATHTAKING PLACES THAT WILL TAKE YOUR BREATH AWAY". CULTURE TRIP RANKS IGUAZÚ NATIONAL PARK SECOND ON THIS LIST OF UNIQUE DESTINATIONS THAT WILL CHANGE YOUR LIFE ... READY FOR YOUR NEXT TRIP?
https://theculturetrip.com/south-america/articles/the -12-most-beautiful-places-in-south-america/?utm_ source=facebook&utm_medium=social&utm_campaign=link_ beaut-south-america
THE SPANISH NEWSPAPER EL PAÍS WAS IN THE IGUAZÚ NATIONAL PARK, FASCINATED BY THE LOWER WALKWAY AND ITS PROXIMITY TO THE WATERFALLS, SURROUNDED BY TROPICAL FOREST... THE WALK CULMINATES WITH A "DIP" IN THE BOSSETTI FALLS, THE UNDISPUTED STAR OF THE PARK.
https://elviajero.elpais.com/elviajero/2019/05/07/actua lidad/1557223394_824596.htm
DEVIL'S GORGE: "SYMPHONY OF SIGHT, SOUND AND CASCADING SWIFTS". WANDERLUST TRAVEL MAGAZINE REPORTS AN UP CLOSE AND PERSONAL EXPERIENCE OF THE HIGHEST AND MOST POWERFUL FALL.
https://www.wanderlust.co.uk /content/legends-of-iguazú-falls
ABC NEWS CHOSE IGUAZÚ NATIONAL PARK TO HIGHLIGHT THE IMPORTANCE OF THIS NATURAL AREA, INDISPENSABLE FOR THE PLANET, AND CAPTURED THE MOST IMPRESSIVE IMAGES. GINGER ZEE, @GMA'S REPORTER, DESCRIBES HER EXPERIENCE AS A "PROFOUND CON
https://www.goodmorningamerica.com/travel/story/reporte rs-notebook-follow-ginger-zees-gma-adventure -argentina-62089294
A IGUAZU CAI E UM PASSEIO PELA CULTURA GUARANI: A REVISTA INTERNACIONAL WANDERLUST NOS FALA DE UMA AVENTURA EMOCIONANTE
https://www.wanderlust.co.uk/content/will- argentina-igazu-waterfall/
PHOTOGRAPHS SIMPLY DO NOT DO JUSTICE TO THE IGUAZÚ FALLS IN ARGENTINA: "YOU HAVE TO SEE THEM WITH YOUR OWN EYES," WRITES THE TRAVEL BLOG ABOVE US ONLY SKIES.
https://www.aboveusonlyskies.com/iguazu-falls -in-argentina/
NASA SHARES VIEWS FROM SPACE AND TERRESTRIAL PANORAMAS OF IGUAZU FALLS, ARGENTINA.
https://earthobservatory.nasa.gov/blogs/earthmatters/ 2017/11/29/iguazu-falls/
ITS WATERFALLS AND FALLS ARE UP TO 82 METERS HIGH, AND CONTEMPLATING THEM FROM UP CLOSE IS A UNIQUE EXPERIENCE... THE PRESTIGIOUS CONDE NAST TRAVELER MAGAZINE TELLS US ABOUT THE IGUAZÚ FALLS IN ARGENTINA.
https://www.traveler.es/naturaleza/articulos/como-disfrutar-de-las-cataratas-de-iguazu/17338
A THUNDERING WATERFALL THAT BROUGHT ME TO MY KNEES LIKE A CHILD, A VASTNESS OF LIFE, EXTRAORDINARY AND UNSUSPECTED. THIS IS HOW MARIA SHOLLENBARGER, CORRESPONDENT FOR THE ENGLISH FINANCIAL TIMES NEWSPAPER, DESCRIBES HER EXPERIENCE IN THE PARK.
https://howtospendit.ft.com/travel/205547-secret-mis iones-into-another-argentina
USA TODAY OFFERS A DAZZLING PHOTO TOUR OF THE IGUAZU WATERFALLS IN ARGENTINA
https://www.usatoday.com/story/travel/destinations/2 018/02/02/iguazu-falls-dazzling-photos-worlds-largest-waterfall-system/303234002/
"THE MIGHTY IGUAZÚ FALLS," IS THE TITLE OF THE INTERNATIONAL TRAVEL NETWORK BBC TRAVEL. AND STATES: "VISITORS CAN EXPERIENCE THE POWER OF WATER FIRST HAND, THANKS TO THE TRAILS ABOVE AND BELOW THE FALLS".
http://www.bbc.com/travel/story/20120418-the-mighty -iguazu-falls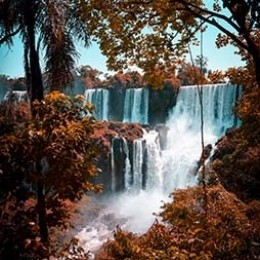 One of the best places I've ever been! The sound of the water falling is unforgettable
SAM BLACK| NORWAY
Simply WOW!!!!
LISA LONGBOTTOM| USA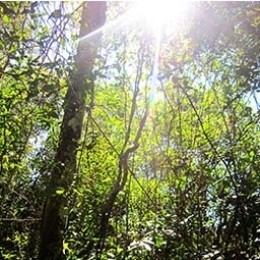 Espectacular! Imponente!!!Una aventura a cada paso
MARIA | GUALEGUAYCHÚ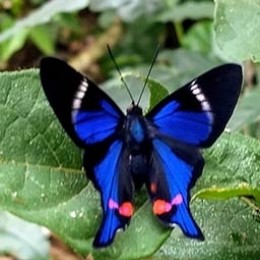 O melhor espectaculo do mundo
MARCO LIMA | BRASIL
Pasamos una luna de miel inovidable en las Cataratas del Iguazú
JUAN Y LUCIA PEREZ | CHUBUT
O melhor espectaculo do mundo
MARCO LIMA | BRASIL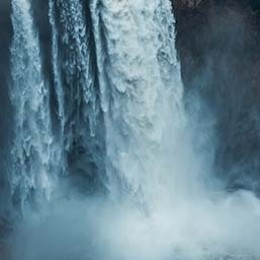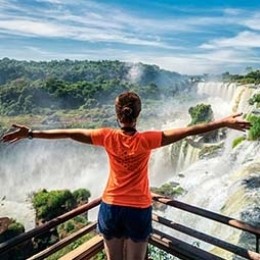 One of the best places I've ever been! The sound of the water falling is unforgettable
SAM BLACK| NORWAY