To Experience the Park
Your Own Way
The way to experience intense emotions in the Park is different for everyone. Therefore, our experts designed three tours to experience the Park with all the senses, depending on your objective. Three options allow you to connect with nature, with yourself, and with everything around you, in your own, personal way.
Family Route
It´s a walk accessible to all, where the Ecological Train, full of magic and emotion, let you to enjoy an outdoor activity with your family.
MORE INFO
Nature Route
It´s an invitation to recharge positive energy thanks to nature, and enjoy wonderful views that will awaken all your senses.
MORE INFO
Energetic Route
It´s a demanding walk designed for the most intrepid ones with walks through the jungle full of surprises and delights.
MORE INFO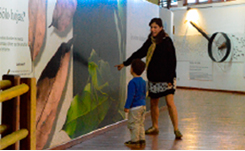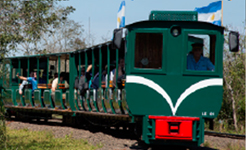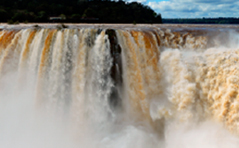 1. Ecological Train from Central Station to Garganta Station | 30 min
2. Visit to The Devil´s Throat Balcony | 60 min
3. Ecological Train from Garganta Station to Central Station | 20 min
4. Lunch in Rincón del Mono | 30 min
5. Walk to the Visitors Center I 20 min
6. Visitors Center | 30 min
7. Refreshment and Wi-Fi connection in the Patio de Servicios | 30 min
1. Ecological Train from Central Station to Cataratas Station | 10 min
2. Lower Walk | 90 min
3. Snack in Boyeros I 30 min
4. Upper Walk | 60 min
5. Ecological Train from Cataratas Station to Central Station | 10 min
6. Refreshment and Wi-Fi connection in the Patio de Servicios | 30 min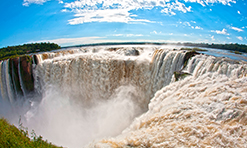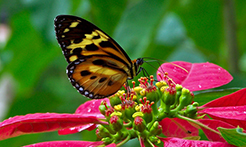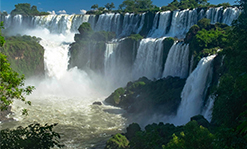 1. Macuco Trail | 180 min
2. Visitors Center | 30 min
3. Lunch at Café Estación | 30 min
4. Green Trail | 10 min
5. Upper Walk | 60 min
6. Refreshment and Wi-Fi connection in the Patio de Servicios | 30 min
7. Refreshment and Wi-Fi connection in the Patio de Servicios | 30 min
1. Green Trail | 10 min
2. Ecological Train from Cataratas Station to Garganta Station | 20 min
3. Café overlooking the Upper Iguazu River in Jardín de Mariposas | 30 min
4. Devil's Throat Walk | 60 min
5. Ecological Train from Garganta Station to Central Station | 20 min(values)
6. Express lunch in Rincón del Mono | 30 min
7. Lower Walk | 90 min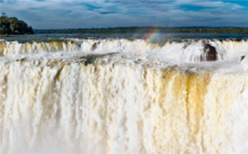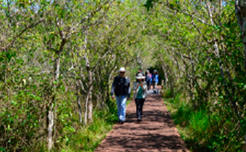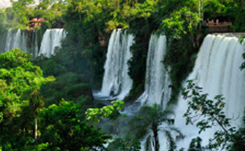 1. Visitors Center | 30 min
2. Macuco Trail and Jump Arrechea | 180 min
3. Ecological Train from Central Station to Cataratas Station | 10 min
4. Express lunch at Cataratas Station | 30 min
5. Walk along the coastal path to The Devil´s Throat | 60 min
6. Devil's Throat Walk | 60 min
7. Ecological Train from Garganta Station to Central Station | 30 min (or walk back 60 min)
8. Walk in search of souvenirs and gifts in the Patio de Servicios | 45 min
1. Ecological Train from Central Station to Cataratas Station | 10 min
2. Lower Walk | 90 min
3. Express lunch in Boyeros | 30 min
4. Upper Walk | 60 min
5. Green Trail | 10 min
6. Refreshment and Wi-Fi connection in the Patio de Servicios | 30 min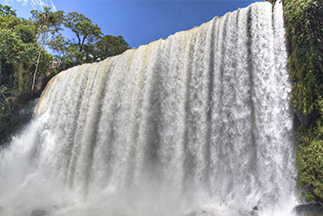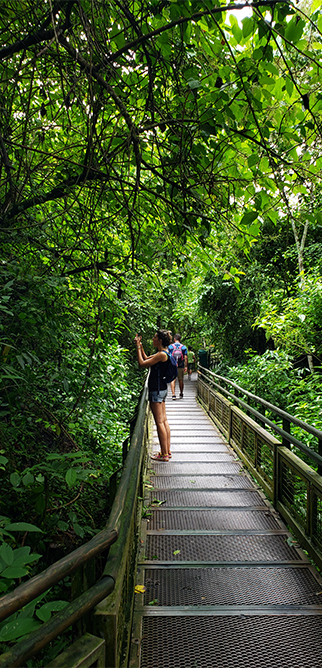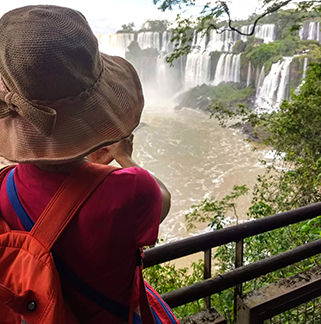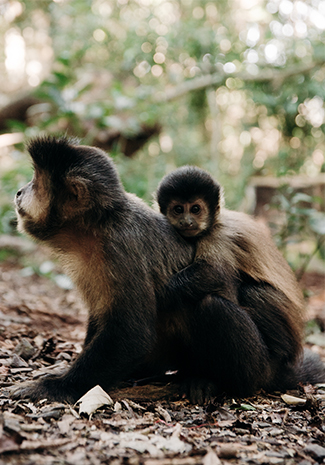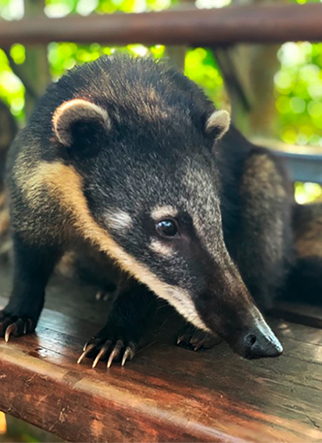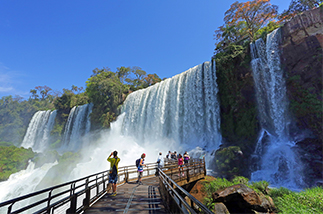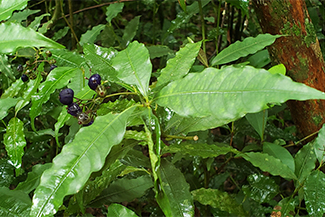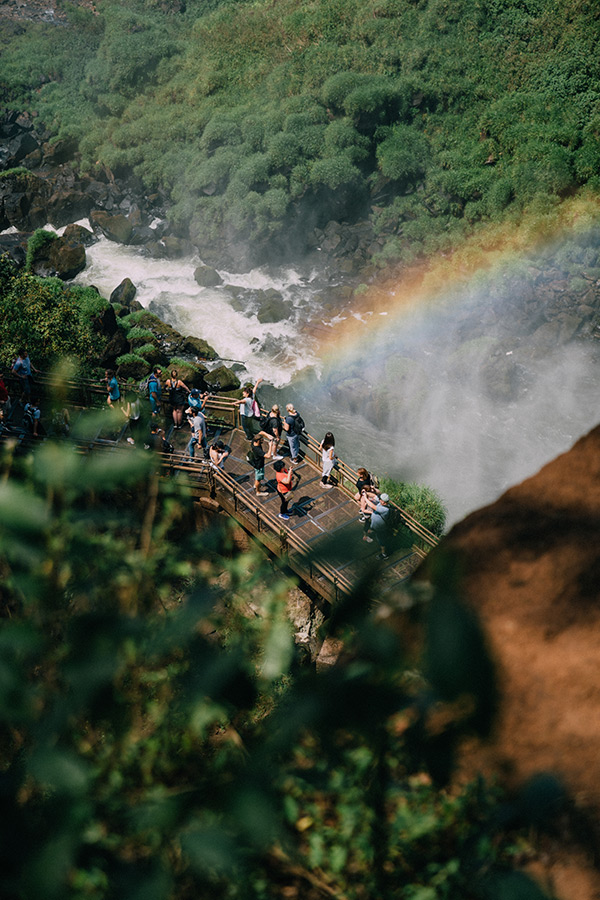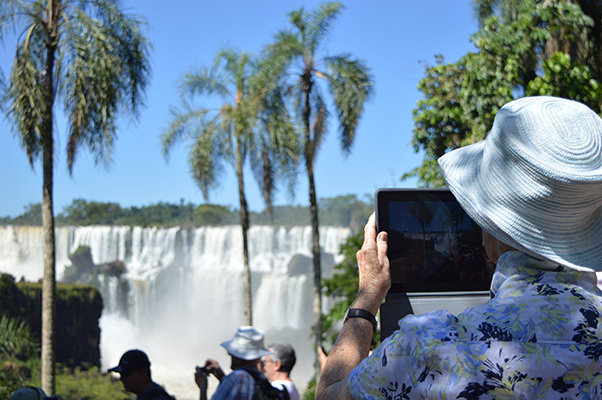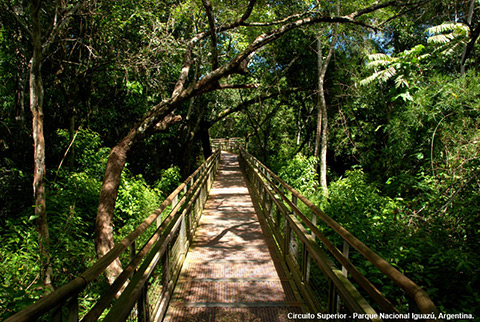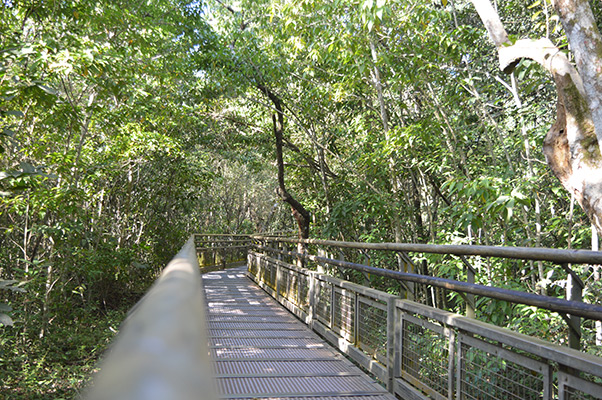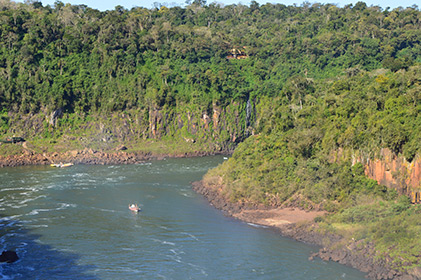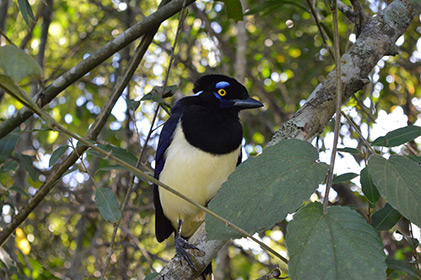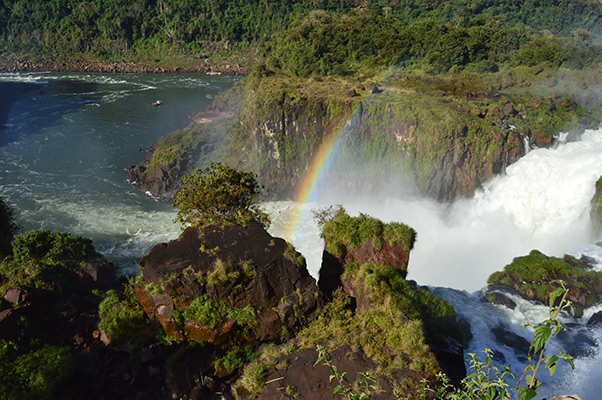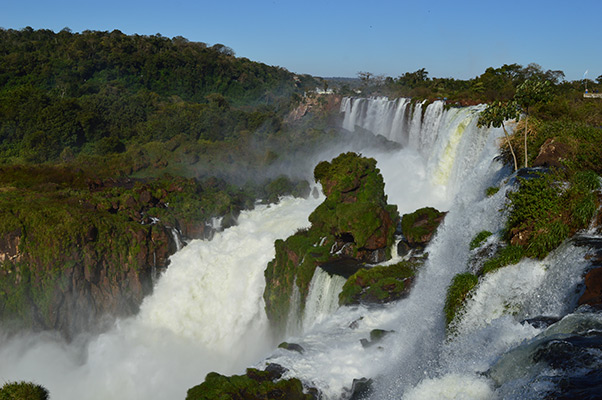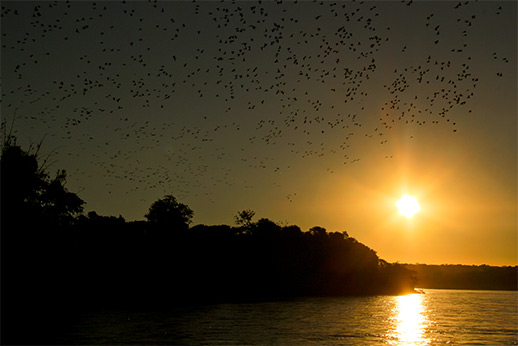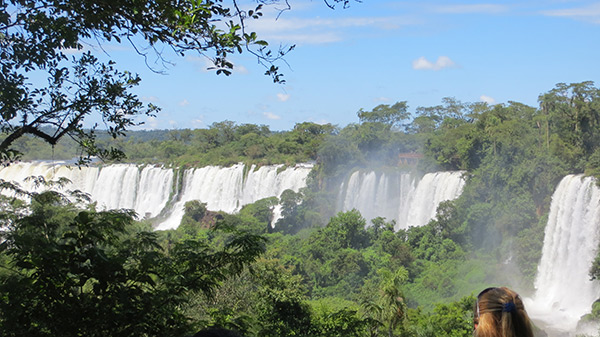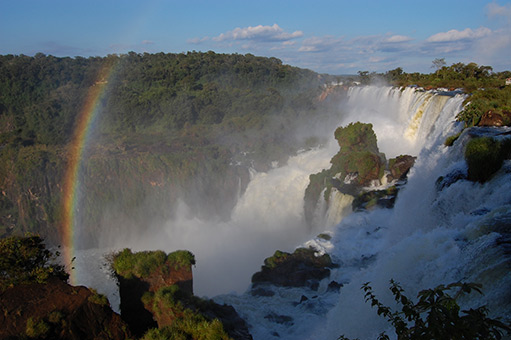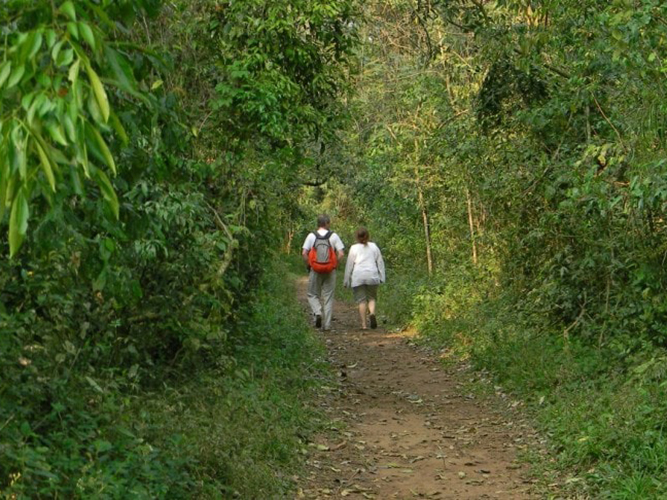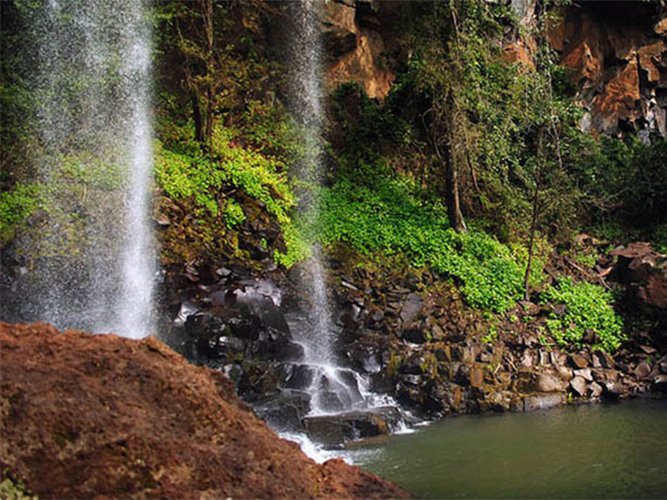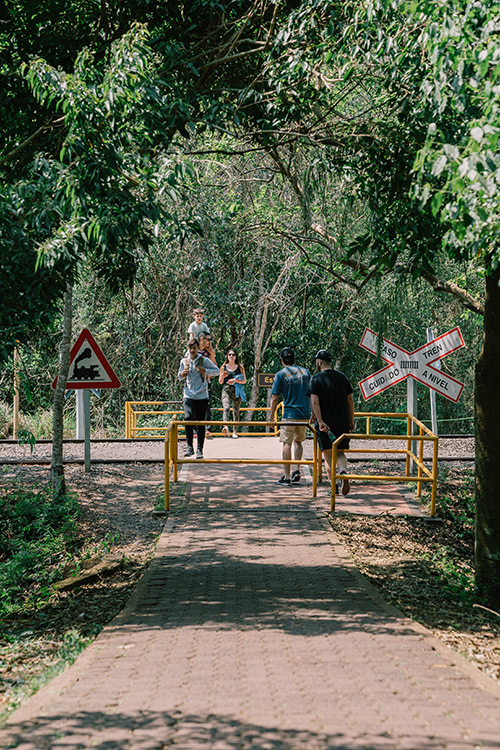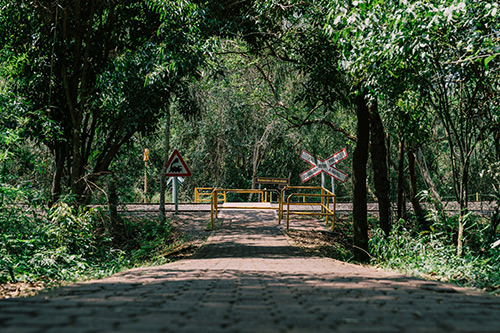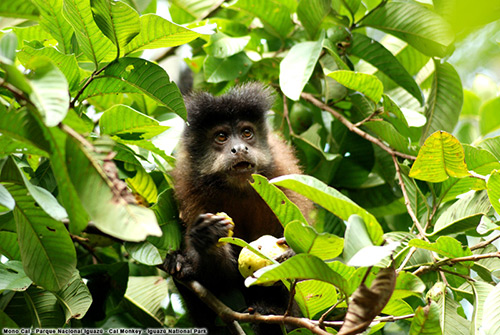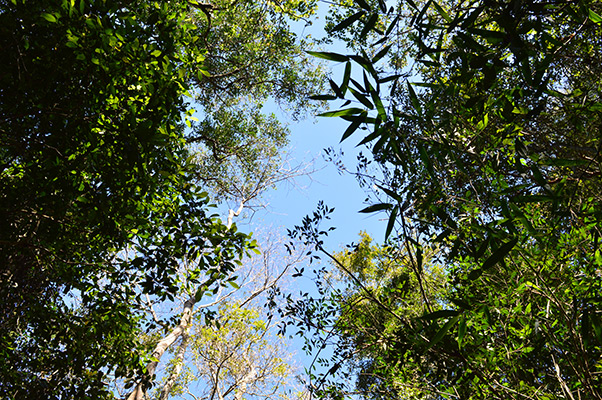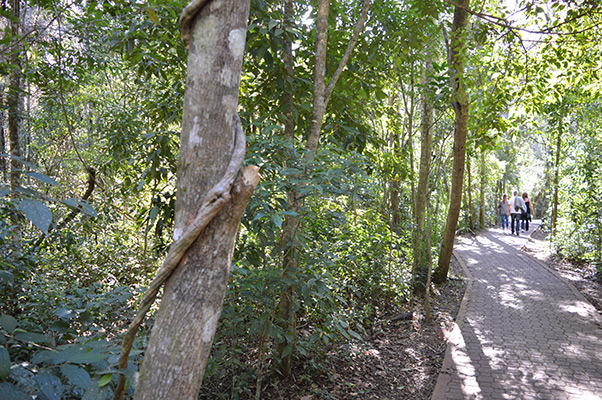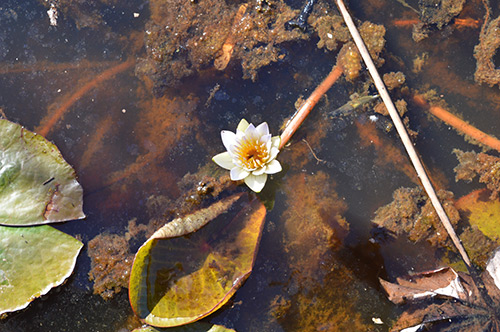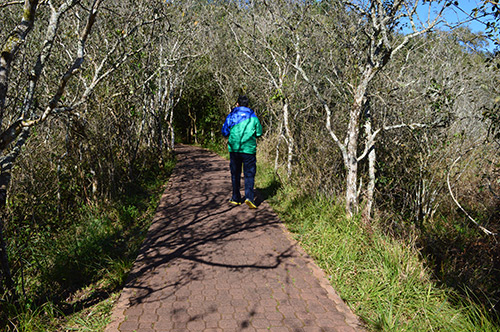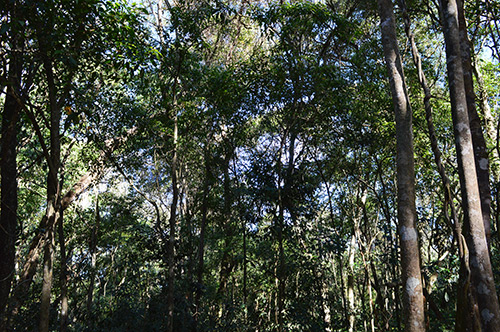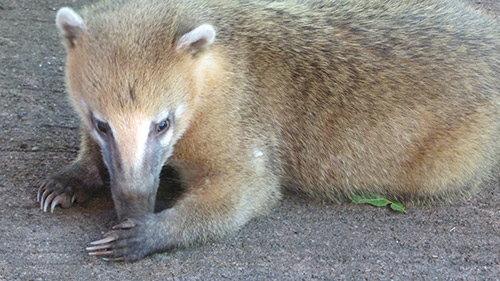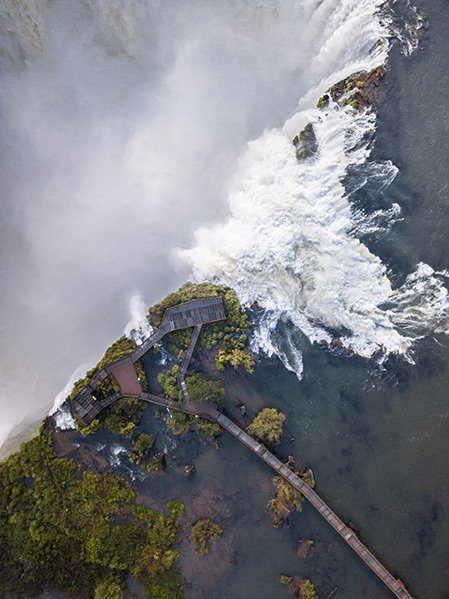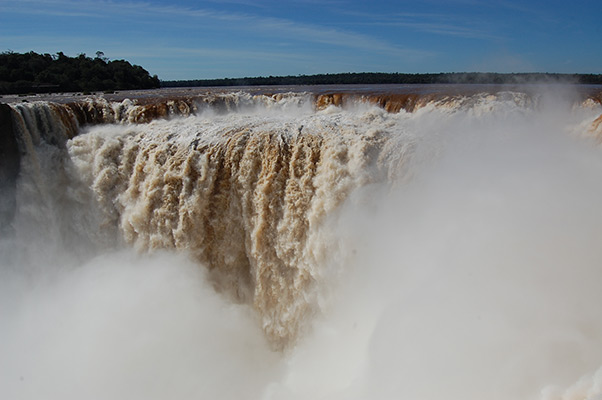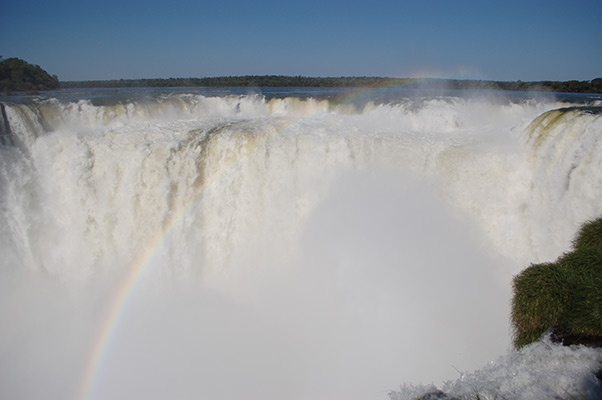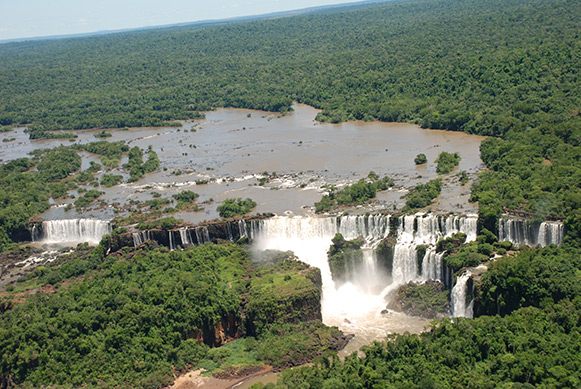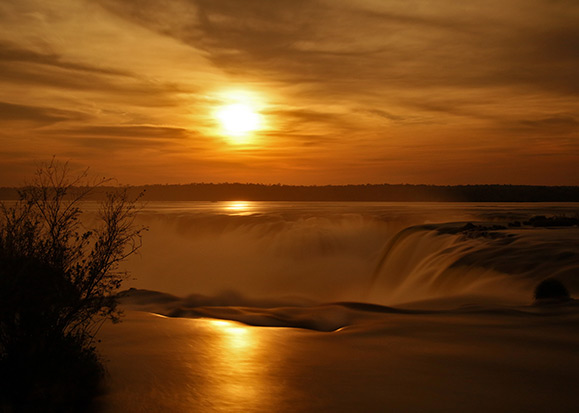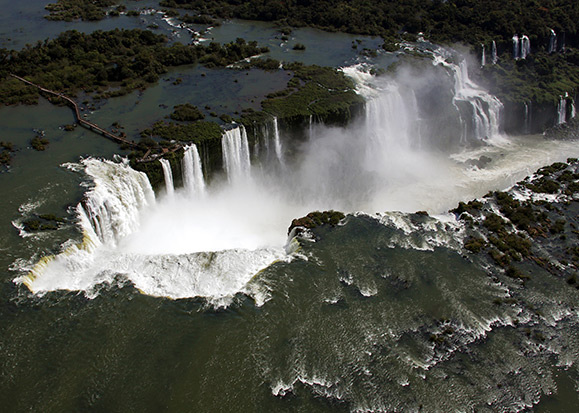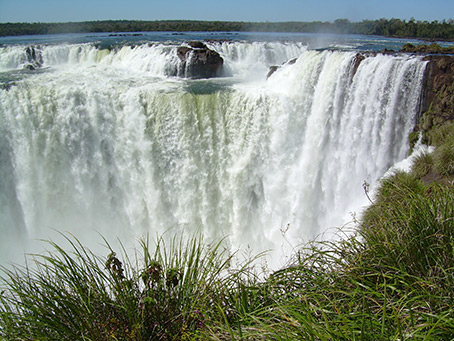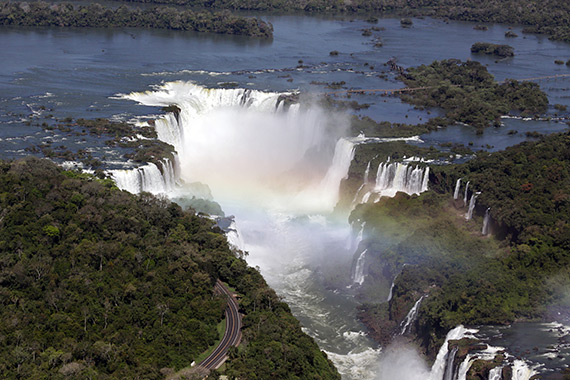 Share
your experience on social media
#IguazuArgentina
Share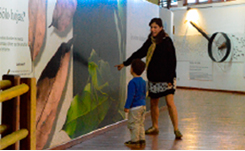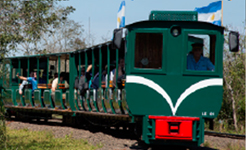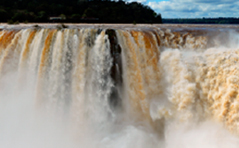 1. Tren Ecológico de Estación Central a Estación Garganta | 30 min
2. Visita del balcón de Garganta de Diablo | 60 min
3. Tren Ecológico de Estación Garganta a Estación Cataratas | 20 min
4. Almuerzo en Rincón del Mono | 30 min
5. Caminata hasta el Centro de Visitantes | 20 min
6. Centro de Visitantes | 30 min
7. Refrigerio y conexión Wifi Patio de Servicios | 30 min
1. Tren Ecológico de Estación Central a Estación Cataratas | 10 min
2. Paseo Inferior | 90 min
3. Refrigerio en Boyeros | 30 min
4. Paseo Superior | 60 min
5. Tren Ecológico de Estación Cataratas a Estación Central | 10 min
6. Refrigerio y conexión wifi en el Patio de Servicios | 30 min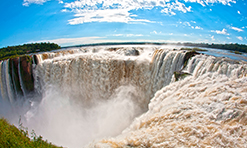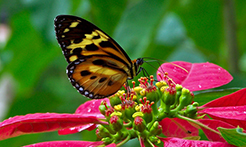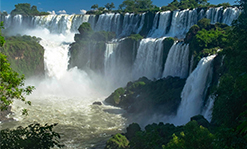 1. Centro de Visitantes I 30 min
2. Sendero Macuco | 180 min
3. Refrigerio en Café Estación | 30 min
4. Sendero Verde | 10 min
5. Paseo Superior | 60 min
6. Caminata al Patio de Servicios | 15 min
7. Refrigerio y conexión Wifi en el Patio de Servicios | 30 min
1. Sendero Verde | 10 min
2. Tren Ecológico a Estación Garganta | 20 min
3. Café mirando al Río Iguazú Superior en Jardín de Mariposas | 30 min
4. Paseo Garganta del Diablo | 60 min
5. Tren Ecológico a Estación Garganta | 20 min
6. Almuerzo express en Rincón del mono | 30 min
7. Paseo Inferior | 90 min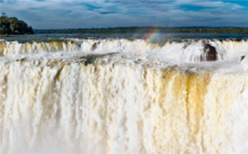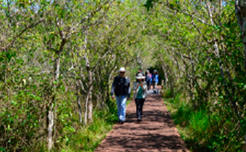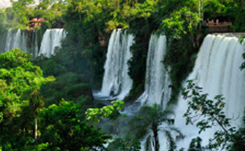 1. Centro de Visitantes | 30 min
2. Sendero Macuco y Salto Arrechea | 180 min
3. Tren Ecológico de Estación Central a Estación Cataratas | 10 min
4. Almuerzo en Rincón del Mono I 30 min
5. Caminata por el camino costero a Garganta del Diablo | 60 min
6. Visita del balcón de Garganta de Diablo | 60 min
7. Tren Ecológico de Estación Garganta a Estación Central| 30 min (o vuelta a pie 60 min)
8. Paseo en búsqueda de souvenirs y regalos en el Patio de Servicios | 45 min
1. Tren Ecológico de Estación Central a Estación Cataratas | 10 min
2. Paseo Inferior | 90 min
3. Almuerzo express en Estación la Plaza Dos Hermanas | 30 min
4. Paseo Superior | 60 min
5. Sendero Verde | 10 min
6. Refrigerio y conexión wifi en el Patio de Servicios | 30 min